MAGILLIGAN LAW CRIMINAL DEFENSE & IMMIGRATION LAWYER IN FLORIDA, HELPING CLIENTS IN THEIR TIME OF NEED
Being in a courtroom is intimidating, and if it's your first time, it's normal to be nervous and not know what to expect. That's why you need a Broward County lawyer to guide you through the process and explain what's happening and what you need to know. Magilligan Law is a firm that practices both immigration and criminal defense law, and our attorneys are here to help you.
Contact our office to schedule a free 15-minute case evaluation for a criminal matter or to find out how we can help you in immigration court.
The Magilligan Law Legal Team
Attorney David Magilligan leads the team at Magilligan Law and found his passion for criminal defense while working as an assistant state attorney. Witnessing firsthand how many defendants had subpar representation — or attempted to represent themselves, made him realize that he wanted to put his focus on providing high-quality legal counsel to those charged with crimes in the state of Florida.
The team at Magilligan Law is uniquely suited to help those dealing with criminal charges or immigration issues. Attorney De La Ossa-Magilligan has gone through the immigration process herself, which gives her a unique viewpoint and deep compassion for the clients we serve. She enjoys helping her clients work toward a new life in the United States and takes cases related to family-based immigration, consular processing, and other immigration matters.

Attorney Consuelo Magilligan is truly an angel sent by God. She doesn't treat you like a stranger when you entire her office. She takes the time to really get to know you and your case in order to get successful results. She was always available(…)

The Magillian Law Firm did an exceptional job with my immigration case. Not only was their knowledge excellent but it gave me peace of mind knowing that they were also available anytime to answer any questions or concerns. Trusting Magillian Law (…)

David Migiligan handled my case and trial. Justice was prevailed, I was found not guilty. He was profesional and very attentive through out the entire process. Also made me feel at peace. He was sharp in court. This man was a God send. Highly recommended.

I only have great things to say about David and I'm so thankful for this law firm! He is exceptional at what he does, very knowledgeable, trustworthy, and explains thoroughly what to expect. I sincerely 100% recommend Magilligan Law to those who are looking (…)

I am beyond grateful and happy with the professional help I have received from David. He is a great lawyer and person, has helped me so very much during my case and I would recommend him 100%. Great pricing, responsive and honest. Thank you David for helping me (…)
Case Results
Not Guilty Verdict
Battery Charges
The client was charged with battery. The client had been doing his job on a public street when he was accosted by an upset neighbor. While my client was trying to leave the scene, the "victim" threw himself on my client's car. My client exited his vehicle and used a club to get the "victim" off his car. The State of Florida wanted my client to serve a four-month jail sentence. My client had never even been arrested before. The case went to a jury trial, and my client was found NOT GUILTY!
Granted Political Asylum
Immigration
We successfully represented a young Central American lady who fled her home country with her minor child. Our client had been a victim of domestic violence. The perpetrator was the father of her child. The abuser had been killed by the gangs in their home country. Our team successfully argued that our client deserve to be granted political asylum as the victim of domestic violence and that even though the abuser was no longer alive, his family could still harm and persecute our client.
Charges Dropped
Sexual Battery
Sexual battery case not filed by State Attorney's Office. Client was arrested for sexual battery. The clients had major concerns due to the fact that they were not US citizens. Prior to the case being filed, Magilligan Law contacted the State Attorney's Office to discuss deficiencies with the case and reasons why it should not be filed. The State Attorney's Office ultimately declined to file charges.
What Are Your Practice Areas?
The team at Magilligan Law works with clients in immigration and criminal defense law. Below are some of the common types of cases that we see:
Criminal Charges
Deportation defense
Asylum
Waivers of inadmissibility
Citizenship application
DACA cases
Family-based immigration
Marriage-based immigration
Domestic violence
Drug crimes
DUI charges
Fraud and other white-collar crimes
Sex crimes
Theft crimes
Traffic crimes
We're happy to talk with you about your case and let you know if it's something we can help with.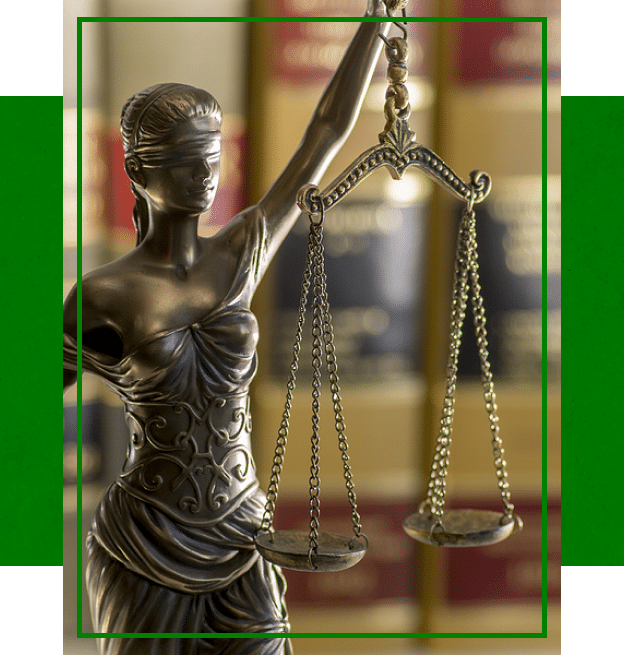 25 Years of Combined Legal Experience
Every Client Is Treated Like Part of the Family
Committed to Obtaining the Best Possible Outcome
We Pride Ourselves on Honesty & Quality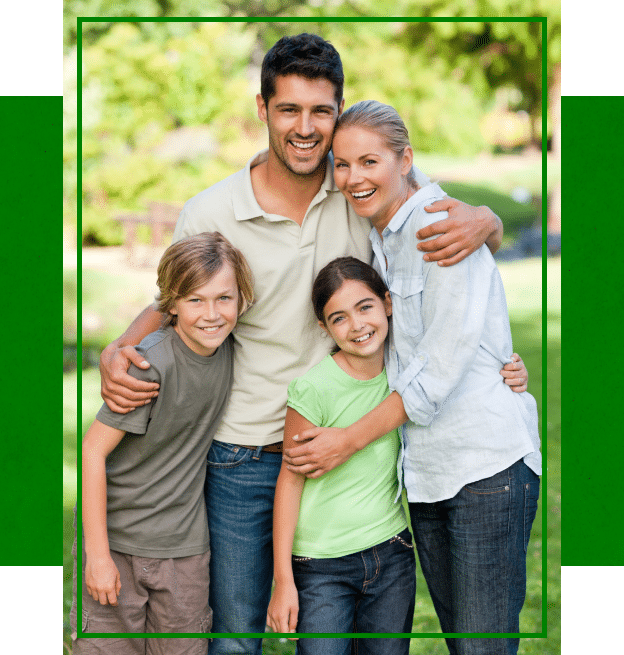 How Long Does a Legal Case Take to Settle?
How long a court case takes to settle in Florida depends on the type of case and how well the person cooperates. For example, immigration cases can take years to settle because it can take the immigration office months to even review an application and provide a decision. If the office asks for more documentation or denies the application and the person wants to appeal, it can drag the case out longer.
Those facing criminal charges do have the right to a speedy trial, but this can have a different definition when it comes to the courts. Smaller cases, such as theft, may be able to be resolved much faster, while a capital murder case could take years from arrest to judgment.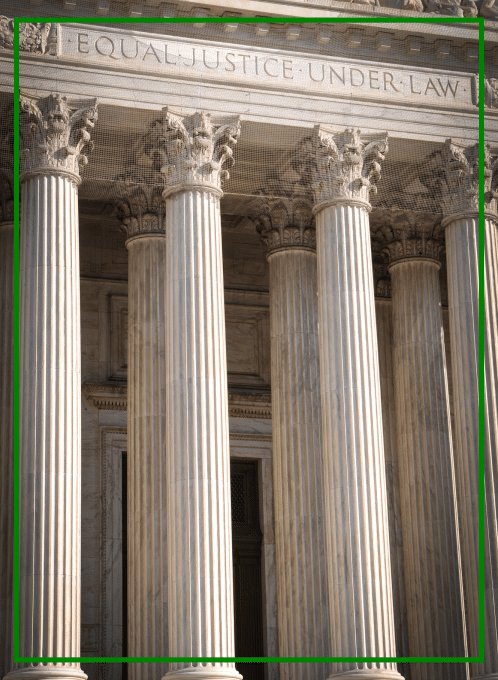 Honest and Helpful Environment

At Magilligan Law, we work to ensure that our clients are educated about their cases and feel supported as they are dealing with the legal system. Florida's statutes can be confusing, but we won't sugarcoat what's going on. When you work with our firm, you get honest counsel that's dedicated to helping you.

Experienced Criminal Defense & Immigration Attorneys

When your future and freedom are on the line, you need an experienced Florida attorney to handle your case. Whether you're dealing with an immigration denial or you've been accused of committing a crime, our team is here to help. We have extensive knowledge of the legal system and a track record of wins for previous clients.

Individualized Care and Attention

While lawyers work on cases for clients every day, we know that this isn't a normal situation for you, and we ensure that our clients get individualized care and attention throughout their time working with us. Our attorney's office takes the time to ensure that you understand what's going on at each step of the case and that you get your questions answered and concerns addressed.

Nonjudgmental Atmosphere

When you're dealing with the criminal justice system, the last thing you need is another person judging you for your actions or making assumptions. When you work with the Florida attorneys at Magilligan Law, you get compassionate, nonjudgmental representation that is only interested in how to help you fight the charges against you now.

Aggressive Representation

If you're facing criminal charges, you need a lawyer who is willing and able to go to bat for you against the resources and power of the district attorney's office. Our legal team won't shy away from challenging or high-profile cases, and we're here to ensure that your rights and interests are protected to our fullest abilities.

Collaborative Team

At Magilligan Law, we work with our clients as part of a collaborative team. We value our clients' input and believe that they should be a key decision-maker in their defense and protecting their future. Our Florida attorneys will listen to your questions and concerns and help you determine a path forward that fits your goals.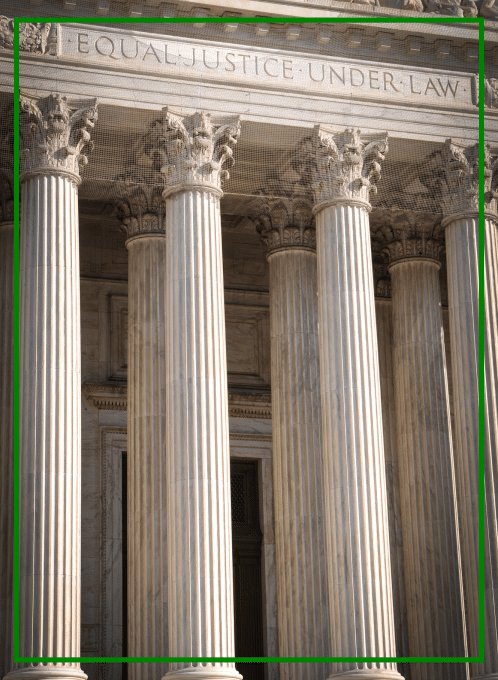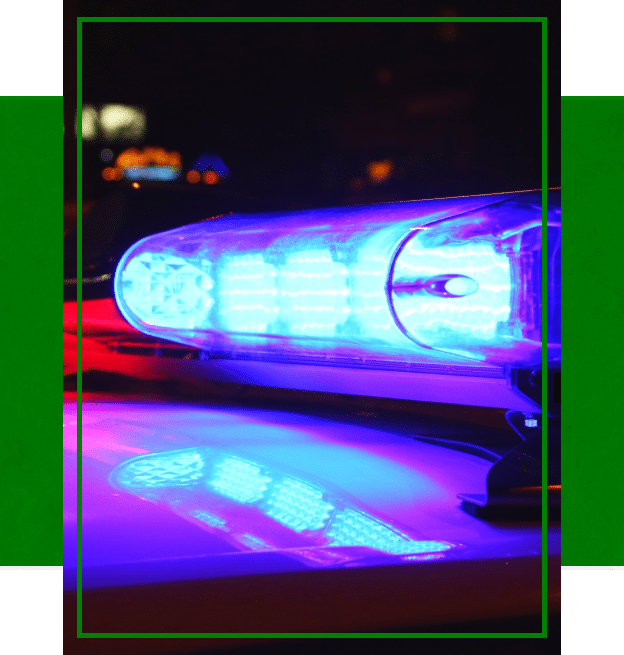 Why Do I Need an Attorney?
While defendants in the Broward County, Florida, area have certain rights, the simple truth is that the criminal justice system is not there to work in your favor. The prosecutors and investigators have large amounts of resources available to them, and without legal representation, you can be seriously outmanned in the courtroom.
When you hire an attorney, you get the benefit of having someone with years of experience and extensive legal knowledge fully devoted to protecting your rights and interests. An attorney can help you protect yourself and increase the chances of a favorable outcome by providing legal counsel from before you're arrested all the way to the end of your case.
How Can I Get Help With My Case?
If you're in Hollywood, Florida, or the surrounding Broward County area, you can get help with your legal case by contacting Magilligan Law. Once you schedule your first appointment, we will meet with you to discuss the details of your case, what your goals are, and how we can help. Our attorneys are prepared to assist with both immigration and criminal defense matters, and our knowledgeable lawyers with years of experience representing clients in the Florida court system.
Magilligan Law is located in Hollywood, Florida, in Broward County, just 15 minutes from West Lake Park and less than a mile from Sal Oliveri Veterans Park. The Fort Lauderdale-Hollywood International Airport (FLL/KFLL) is around a 20-minute drive away. Magilligan Law services clients in the surrounding area, including Fort Lauderdale.
If you're ready to take the next step, call the office of Magilligan Law at (954) 833-1454 to schedule a free 15-minute case evaluation. Our legal team is ready to answer your questions and learn more about your case.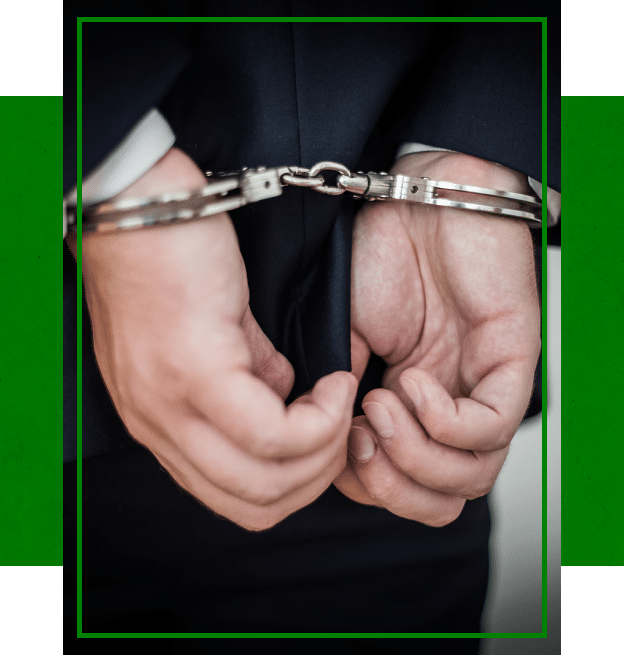 Frequently Asked Questions?
How Do I File for an Immigration Visa?

The process for filing for an immigration visa is slightly different for each visa type, but in general, you will start by meeting at an immigration attorney's office to find out which visas may work for your situation and which one is the best choice. Once you have identified the visa you want to apply for, you will need to submit the appropriate form to the United States Citizenship and Immigration Services office along with the filing fee and any other supporting documentation. Once the application has been reviewed, you will get a letter with your decision and information on the next steps.
Can I Appeal an Immigration Denial?

In many cases, it is possible to appeal a negative immigration decision, but it depends on what type of status you are seeking and the reason for denial. When you get your letter of denial from the United States Citizenship and Immigration Services office, it should have information inside about whether you can appeal — or take any other action — and how long you have to do so. It will also have instructions on how to file an appeal if applicable, but it's best to talk with an immigration attorney about your options before moving forward.
What Happens When You're Charged With a Crime in Florida?

If you're charged with a crime in Florida, you enter into the criminal justice system. You will be arrested by police and taken to jail for booking, which can include getting your fingerprints and a picture taken. At the arraignment hearing, you will enter your plea, and the next hearing date will be set. As soon as you are arrested, it's important to say that you want your attorney present and not to answer any questions until the attorney is there. Your lawyer will explain to you what happens next, including whether you are granted bail and when the next hearing will be.
Will I Have to Go to Trial?

Whether you will have to go to trial in Florida depends on whether you plead guilty or not guilty. If you plead guilty, you will not have to go through the process of a trial, but you may still have to attend a sentencing hearing. By pleading guilty, you are basically agreeing with and accepting the conviction, so you will need to be sentenced. If you plead not guilty, your case will move forward with a trial unless the prosecution decides to drop the charges. This does happen but is very rare, so it's important to talk with your attorney about what to expect.
What Is a Plea Deal?

A plea deal is when you agree to plead guilty to a crime in exchange for reduced charges or a lesser sentence. These deals are worked out between the defense and the district attorney's office. While a plea deal may not be appropriate in all cases, it can be a solid strategy for some defendants, especially if they have multiple previous convictions or the case against them is very strong. However, it's important to realize that by pleading guilty, you are giving up your right to a trial and that you will have a criminal record for the rest of your life.
Do I Need an Attorney for a Misdemeanor Charge?

Misdemeanor charges are less serious than felonies, but it's still important to have an experienced Florida attorney representing you. In some cases, misdemeanor charges can be elevated to the felony level, and even if they aren't, you can still face up to 1 year in the county jail and substantial fines and fees if you're convicted. Our firm offers a free 15-minute case evaluation so that you can get a better understanding of your charges and how an attorney can help. We will go over your case, including the evidence against you, and help you determine what defense strategy is the best option.
What Is Florida's Three Strikes Rule?

Florida's three-strikes rule applies to repeat offenders convicted of violent felonies. Similar to the "three strikes and you're out" in baseball, it means that if you are convicted of three violent felonies in the state of Florida, you could face higher penalties, including up to life in prison. This is an important legal issue to be aware of, as it can inform your defense options. If you already have felony convictions, your defense team may want to consider a plea deal or other options that could potentially lower the charges to a misdemeanor level to avoid these harsher penalties.
Is There Any Way to Avoid Jail Time?

Avoiding jail time is one of the most common concerns that our clients talk about and with good reason. Nobody wants to be away from their friends and family and be incarcerated. Whether it's possible to completely avoid jail time depends on the charges, whether there is a past criminal history, and the circumstances surrounding the case. Our goal is always acquittal, but if that's not possible, our team will do everything in our power to minimize any jail time. In some cases, this may involve a plea deal, where you plead guilty in exchange for probation or a lesser sentence.